Support for Spain's leaders drops to new low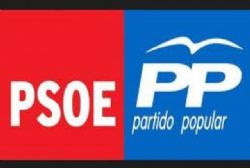 Support for Spain's political leaders has fallen to a new low, according to a poll published by El Pais on Sunday, in the midst of a deep economic recession and record high unemployment.
In a survey by Metroscopia on January 9 and 10, only 29.8% said they would vote for Spain's ruling Partido Popular, the lowest level of support since the November 2011 election when it won an absolute majority and over half of the vote.
Spain's economy is expected to continue to contract through 2013 and protests at austerity measures are on the rise, with 26.6% of workers unemployed.
The economy has shrunk for 3 of the last 4 years after the bursting of a property bubble destroyed consumer and business sentiment and left the government applying budget cuts to control one of the euro zone's highest public deficits.
While the poll showed growing disillusionment with Spain's leaders - 84% said they had little or no confidence in PM Mariano Rajoy - the main Socialist opposition also saw sliding support.
Just 23.3% said they would vote for the Socialists, in power from 2004 to 2011, down from 28.7% during the 2011 election.
Meanwhile, support jumped for the smaller left-wing IU party, up to 15.6% in January from 7.7% a year ago, and the centrist UPyD, rising to 10.2% from 4.6% in January 2012.