Spain sees first mobile phone tariff for the deaf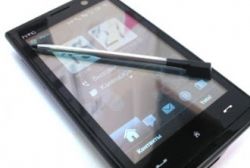 In a further bid to reverse their recent trend of a falling market share amid a worsening economic climate, Vodafone Espana have launched another new tariff.
Spain's 2nd biggest mobile phone operator has been working in conjunction with the Spanish Deaf Association of Spain (CNSE), to launch the new tariff dubbed 'Plan Signo'. Targeting deaf customers, the tariff plan includes 500 minutes for on-net video calls, 750 MB for mobile data traffic at speeds of 7.2 Mbps, 500 national SMS, 100 minutes for national calls, and access to the special customer service for deaf users.
The service is available from just of €18.15 per month, which includes IVA.
Just last week it was reported how Vodafone had seen a decrease in revenues in the Spanish market at the rate of 11.3%, largely due to previous clients cancelling their contracts with the operator altogether.
In the same week it was also reported how Barcelona-based company, Chad2Win, are proposing to pay mobile phone user €25 per month to use their free texting app .
Vodafone, unlike Telefonica / Movistar, appear at least to be acknowledging that their customer have been voting with their feet over the last 12 months and to be taking measures to address the situation.