Paramount Murcia : All eyes on Feb 28th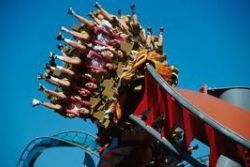 The official website of the Ayuntamiento of Alhama de Murcia - location of the Paramount Pictures theme park project - have announced how Mayor Alfonso Ceron Fernando Morales has received an award from the Regional Minister of Works and Planning.
Minister Antonio Sevilla made the 'Quality and Construction' award last week at the fifth annual award ceremony, organized by the Ministry in collaboration with the Association of Surveyors, Architects Technicians and building engineers for the Region of Murcia, the Regional Federation of Construction Entrepreneurs of Murcia (Frecom) and Cajamurcia.
The Mayor of Alhama, who collected the award on behalf of all alhameños, highlighted the work done at the time by different workers Consistory which has resulted in the award collected.
Whilst busy congratulating themselves on the construction - that has yet to take place in the case of the Paramount theme park - the fact of the rapidly approaching deadline for the start of construction was glossed over.
A number of regional Politicians - notably the Minister for Tourism and Culture, Pedro Alberto Cruz - have issued various deadlines in previous months for when construction would commence. The latest such guarantee is that work will begin on the 28th of February, and the lack of any announcement to the contrary can only lead the public to believe that - officially at least - this is still the case ?
Furthermore, the official company website of the promoter and developer of the Park - Proyectos Emblemáticos Murcianos SA (Premursa) - has been at pains not to update their news and press release section since August 2012. At least they can be excused of not lying to anybody that way.