Spain Petrol Prices : I Don't Like Mondays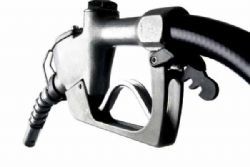 The National Energy Commission is to investigate gas station operators in Spain after observing that some companies have been lowering their fuel prices on Mondays, and then raising them in time for the peak demand time at weekends.
The CNE suspects that the ruse has been adopted to massage the reported cost of fuel in the country in the European Union's Petroleum Bulletin. The figures in the report are collated from price checks taken at gas stations across the country on Mondays.
The CNE's investigation found that on more than 70% of Mondays during 2012 the price of fuel fell in relation to the day before, only to be raised again on Tuesday.
Earlier last week Spain's Corporacion de Reservas Estrategicas de Productos Petroliferos (CORES) reported how diesel consumption fell 5.5% in January compared with the same month of 2012.
The demand for fuel declined to 1.6 million metric tons last month, according to preliminary data posted today on the government agency's website. Gasoline use decreased 9.6% to 348,000 tons, the data showed.