Jazztel projects growth after fiber optic investment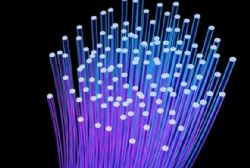 Spanish broadband provider Jazztel projected its revenue would jump to up to €1.6 billion by 2017, from €909 million last year, after a major investment in a fiber optic network and a new focus on mobile telephone clients.
In a strategic plan presented on Thursday the company said net profit would jump to between €180 million and €220 million euros in 5 years, from €62 million last year.
This news coincided with an announcement that France's Orange Telecoms and Vodafone Espana are to unite to invest €1 Billion to bring fibreoptic technology to an estimated 6 Million homes (3 Million being accessed by each provider) in around 50 cities across Spain.
Both projects represent a serious challenge to the former monopoly controlled by Telefonica, who currently provide a fibreoptic technology network to an estimated 2.2 Million homes.