Whatever your reasons for wanting to rent out your property in Spain, you need to be aware of the correct process and procedures to protect yourself from 'questionable' Agents and Tenants alike...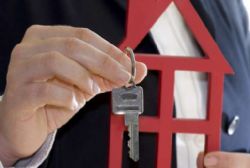 The Real Estate market in Spain has changed considerably over recent years, and quite naturally many property owners have decided to delay selling in a deflated market, and instead to retain possession of it until the market picks up. Others may be owners of a holiday-home that is unused for much of the year, and represents a good opportunity for earning a little money to contribute the running costs of the property.
The reasons for choosing to rent out a property are almost as varied as the properties themselves, but in many cases – especially when the owner lives away from the immediate locality – there are a number of important factors that the owner/landlord should consider before entering into any agreement.
Just a few of the Questions that the would-be landlord should ask themselves are as follows :
1.) Should I appoint a professional property manager ? - A professional and reputable property manager will be experienced in spotting and marketing the unique selling point of your property in order to realize it's full potential. In many cases they may even have clients specifically waiting to rent a property such as yours.
The charges applicable in appointing such a manager can vary from one month's rent to a flat percentage, however , the packages are usually negotiated depending upon the exact services that the landlord requires – eg. Keyholding, cleaning and changeovers are often required if the property is to be let to holidaymakers. In many cases the management company will also make provision for advertising and taking reservations for the let. If the property is to be let on a long term contract, then of course, these services will not be required.
You should be clear on the type of rental that you are looking to secure : Holiday Lets (Temporal) or Long-Term rentals (Vivienda), together with the exact services that you require from your property manager and ensure that the agreed fee structure is shown clearly on any resulting contract. or agreement.
Alternatively, circumstances may dictate that it is an option to manage the property rental yourself.
2.) Client Interviews : In cases of long term rentals it is always advisable to check the various references of potential tenants. These should include employer references, previous landlord verification etc....
If you are managing the property yourself it is recommended to meet with the tenants in person to enable you to ensure that you are 'compatible', and ensure that they understand the terms of rental. If you will be renting through an intermediary then you should check that this is included as part of their service to you.
It shouldn't need to be said, but if the potential tenant is unable to provide any references, or does not have a stable income – even if unfavourable references are returned, then it may not be a good idea to proceed with offering your property to them.
3.) Short or long term ? : If you decide upon letting your property on a short term or holiday let basis, any contract should include the word 'Temporal' in the title.
If you intend to rent the property on a longer-term basis then you should include the word "Vivienda' in the title of the contract, and be in agreement with the tenant with regards to the term of lease. The law in Spain strongly favours the rights of the Tenant and so it is advisable to ensure that any contract that you enter into has been approved by your Abogado. If you decide on using a Property Manager, then ask to see a sample of their rental contacts and ask if and how they have been checked legally.
4.) Contents : It will always be assumed that short term & holiday lets will be rented as being furnished. In the event of long term rentals you should draw up an inventory of contents, making note of the condition of the items – provide the Tenant with a copy of the report and ask them to sign agreement. Once again, this is a service that your Agent should provide, if you decide to use one.
5.) Pets allowed ?: Something that you should be clear on from the start is your willingness to allow pets or not. Maybe you are flexible, but will levy an extra cleaning charge at the end of the lease if pets are permitted ? Either way, this should be made clear in the terms of your contract and any agent should be made aware of your wishes.
6.) Security deposit : Regardless of whether the property is your main home or a holiday home it represents one of the biggest financial investments that most people will ever make. It is therefore strongly recommended that you take a significant deposit – usually the equivalent of one or two months rent, together with the first months rent, before allowing the tenant to occupy your property.
The conditions of the deposit should also be made clear in the contract, and if using an agent you may even decide that they will hold the deposit in escrow as a 'neutral' third party.
7.) Neighbourhood watch : It is always a courtesy to inform your neighbours of your decision to rent out your property, and it is always best to keep friendly with them for whenever you may decide to return to live or stay at the property yourself in the future. Neighbours are also often your first and best line of defence in letting you know as soon as your property is ever being abused or disrespected by your tenants.
8.) Agents Credentials :There are many Rental Agencies and Property Management companies in Spain. Some are reputable and experienced Agents with a long and proven track record – often employing property professionals from the UK who are fluent in Spanish. Others are simply a one-man operation that do not have premises and operate from a mobile phone and a website. Regardless of whichever Agent you decide to list your property with , be sure to ask around for references and recommendations before committing to anything.
If you follow these basic tips it should help you to avoid any undesirable situations – but if and when you do decide to proceed in renting your property you would be advised to at least familiarise yourself with the Tenant eviction process and also Property Law for Landlords in Spain.