Spanish Public Debt hits 84% of GDP in 2012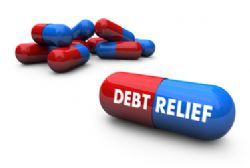 The Bank of Spain has reported how the country's level of public debt hit an all time high by the close of 2012, due to higher funding requirements at both a National and Regional level.
The total amount of all public debt reached 84.1% of gross domestic product (GDP) in 2012 compared to 69.3% for 2011 - way in excess of the 60% target set by the European Union.
However, the total amount of debt came in slightly under the estimate by Brussels, which expected to see debt reach 88.4% of GDP for 2012.
The European Commission predicts that debt will continue to grow it to rise further to 90.5% by the end of this year.
As far as the 17 Regions are concerned, although the 'richest' region Catalonia had debts amounting to some Ä51 billion, followed by Valencia - arguably the most wasteful region - with debts reaching Ä29 billion.