Telefonica Spain offer new mobile phone tarrifs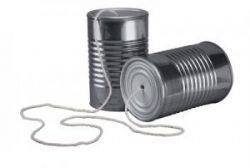 Spanish mobile phone provider Telefonica / Movistar has made a number of modifications to their mobile phone packages on offer in Spain in a bid to streamline and simplify their tariffs.
This measure comes in response to similar action introduced by rivals Vodafone, Orange and Yoigo over recent weeks, following news that Spanish consumers gave up more than 2 Million monile phone connections in 2012. The latest info from the CMT Industry watchdog and regulator shows how more and more Spaniards are changing providers on a more frequent basis in a bid to get the most competetive package.
As such Telefonica has introduced 2 voice and data paid monthly packages : The 'Contrato Movistar Cero' and 'Contrato Movistar Total', both to coincide with the launch of new similar tariff by Vodafone on April 1st.
For €9 per month, Movistar Cero subscribers will be able to make anytime calls to fixed and mobile numbers free of charge. Customers will only be charged the call set-up fee. There is also a limit of 120 minutes per call. Movistar Cero also includes 500 SMS and 500 MB for mobile internet traffic. The Movistar Cero will compete with Orange's 'Ardilla 15' tariff plan, Vodafone Base, and 'La del 1' from Yoigo.
For €35 per month, Movistar Total subscribers will receive up to 7,000 minutes for anytime calls to fixed and mobile numbers. Movistar Total also includes 1,000 SMS to national numbers and 1GB for mobile internet traffic. Movistar Total will compete with Orange's 'Delfin 35' offering, the Vodafone 'Red' service and 'La Infinita' from Yoigo.