Spain's Liberbank set for May listing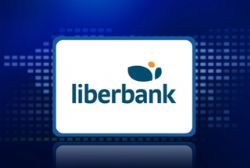 Spanish lender Liberbank said it will list shares on the stock exchange in May, in what will be a test of the progress made by Spain in overhauling its financial sector.
The share sale, which comes less than a year after Spain sought a €41-billion bailout from Europe for its lenders, is the first stock market outing for a Spanish bank since July 2011, when troubled Bankia was floated.
Mid-sized Liberbank, which like its rivals was hit hard by a property market crash, has survived being directly taken over by the state, which has nationalised 4 lenders and could soon control 2 more.
But Liberbank did need help propping up its finances and now has to list on the stock exchange as a condition of the €124 million of European funds it received.
Spain's bank restructuring fund FROB has said that Liberbank was worth €1.1 billion, or €1.1 a share, though it is unclear what price the bank will listed at.
The bank said on Wednesday that it had cleared a hurdle to the share sale by securing the backing of 87.3% of investors holding €866 million of preference shares and subordinated debt for an offer to swap those instruments, sometimes at a discount, for shares and convertible bonds.
The new shares are set to make up the free float of Liberbank once it starts trading on the stock exchange.
The bank said shares are due to start trading on May 16. It did not disclose how much of each type of securities investors had opted for in the swap, making it still unclear how big the free float will be.
Sources familiar with the situation previously told Reuters that Liberbank was aiming to have 25% of its capital in the hands of new shareholders.
RISKS
Liberbank's swap eliminates some of the risks of the listing, as it gives it an initial captive investor base.
But these investors, many of whom are small savers who saw their investments trapped in complex products like preference shares and subordinated debt, may want to sell immediately the new shares to recoup some of their money.
Similar exchanges at rescued banks like Banco de Valencia resulted in a flood of sell orders, disrupting trading, although discounts there were extremely steep.
Liberbank had been hoping to get 90% of existing investors to take up its exchange offer. It will force those that held out to take part, but that obligatory swap could be done on less advantageous terms.
Liberbank has already got some professional investors to commit to sticking with its shares after the listing, Cinco Dias newspaper reported on Wednesday, in a bid to counter the risk of a sell-off.
Spain's banking sector is still scarred by the ill-fated initial public offering of Bankia nearly 2 years ago, which struggled to raise demand from professional investors.
Instead it was supported by hundreds of thousands of ordinary Spaniards who will be wiped out after Bankia had to be bailed out.