EU not in talks with Spain on deficit deadline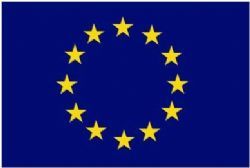 The European Commission is not in talks with Spain to give Madrid more time to cut its budget deficit to 3% of GDP, a Commission spokesman said on Tuesday.
"When it comes to the rumours about the extension of 1 or 2 years of the target that the Commission and the other euro area member states could grant Spain, I must say that we are not in negotiations with the Spanish government," European Commission spokesman Olivier Bailly told a news briefing.
"We are, like with all other member states, in contact with the Spanish authorities to make our assessments more credible and more solid, and to get data from them," he said.
"But we are currently verifying all these elements, and it's only on the basis of these elements that the Commission will take a decision on whether we want to grant this extension... and the length of it," he said.
Bailly was responding to a Reuters story that Spain was negotiating with the Commission for more time to bring its deficit within 3% of GDP, something it is currently expected to do by 2014.
The country is likely to need more time to reduce its budget shortfall because of a deeper than expected recession.