Paramount Licencing Curse Their Luck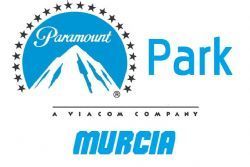 The Executives of Paramount Licencing in Los Angeles must be rueing the day they ever decided to expand into Europe.
In events that mirror the catalogue of cock-up's at the Paramount Murcia project, Paramount's theme park in London has been brought to a shuddering halt.
However, just as Environmentalists in Alhama de Murcia have blocked the Spanish project due to concerns over the park encroaching on protected natural park, the project on the outskirts of London has been halted by discovery of a colony of rare 'jumping Spiders'.
The 872 acre site was planned to be completed by 2019, create some 27'000 jobs and be the third largest theme park in the entire world.
It is perhaps a cruel irony, as the Brownfield site at Swanscombe, Kent, was initially chosen because the land - which is impregnated with lime dusts from the construction of the Dartford crossing - is considered too alkaline for wildlife to thrive. Ideal conditions, it seems for the Spiders, which are only known to exist in two other locations in the UK.
However, all is not lost as Planners and Environmentalists are discussing the possibility of temporarily moving the Spiders to a new home whilst the Park is under construction, at which point they will be relocated back to a specially constructed wetland area of the site.