La Caixa to sell properties for 1.5 bln euro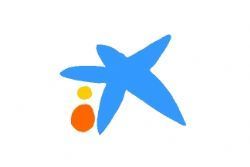 Spanish banking group La Caixa is looking to sell a package of 12,000 properties for more than €1.5 billion, in what would be a rare large-scale disposal of housing assets held by lenders, a source with knowledge of the talks said.
Spanish banks, crippled by the country's real estate market crash five years ago, are starting to make a big push to purge their books of repossessed homes and buildings after writing down troubled property assets last year in a government-enforced clean-up.
Major deals such as the one La Caixa is eyeing have been very rare, however, despite interest from international investors such as private equity firms and hedge funds in picking up bundles of discounted property deals.
Price has so far been a key obstacle, with investors seeking discounts that banks often consider too low.
"The process is at a very early stage and could be done in various stages, so for now the numbers are just an estimate," the source said.
Barcelona-based La Caixa, which controls commercial banking business Caixabank, declined to comment.
The package of properties would include flats and housing in the Spanish capital of Madrid, Barcelona, and other major cities, the source said.
These type of assets, which are easier to sell on or rent out than properties in remote developments built up during Spain's real estate boom, have so far found many willing investors, who may pay more than for other assets.
But so far most sales of repossessed housing by banks have happened piecemeal, or in small packages.
Spain had to rescue several banks hurt by the property crash last year with €41 billion in European funds. Those banks have transferred soured property loans and assets to a so-called bad bank, which will also be hoping to sell the assets on.
Healthier Spanish banks now want to get much of their property exposure off their books before sales from the bad bank pick up, to avoid having to compete.
International investors have also been circling Spanish companies that manage properties or service mortgage debt, many of which are owned by Spanish banks.
La Caixa has hired Morgan Stanley to sell a stake in its property management company, sources previously told Reuters.