Spain advises Libya how to run a Government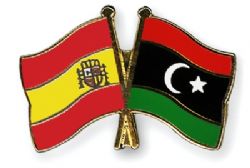 The New York Times has reported how the Politicians, Diplomats and Senior Civil Servants charges with rebuilding and restructuring the Government and Political systems of Libya are turning to Spain as a shining example of how a country should be run.
Libya, under the rule of Dictator Muammar el-Qaddafi between 1969 and 2011, is drawing parralels with Spain's Franco years, and seeking advice from a number of senior Spanish Politicians to help their return to stability and democracy.
Former Socialist Prime Minister of Spain, José Luis Rodríguez Zapatero, is just one of the special advisors.
At a recent meeting of officials one of the most popular topics was how Spain decentralized power, after the end of the Franco dictatorship, to 17 regional and 52 provincial governments.