Spain's Liberbank posts loss of €1.8 bln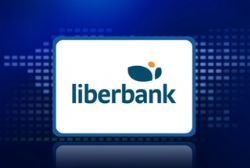 Spanish bank Liberbank made a net loss for 2012 of €1.83 billion, adding to losses chalked up by Spain's rescued lenders.
Mid-sized Liberbank, which like its rivals was hit hard by a property market crash, has survived being directly taken over by the state, which has fully nationalised 4 lenders. But it received €124 million of EU funds and is due to list in May on the stock exchange as a condition of the state funding.
Small and mid-sized lenders in Spain have posted multi-billion euro losses for 2012 after making huge write-downs on bad property loans and assets.
The figures highlight the scale of the country's problems with its shaky property market.