Spain detains 2 Al Qaeda suspects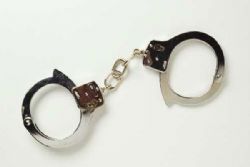 Spanish police arrested two men suspected of being linked to militant Islamist network al Qaeda, the government said in a statement on Tuesday.
One man, an Algerian, was arrested in the eastern province of Zaragoza and the other, a Morrocan, in the southern province of Murcia, after a joint operation between Spain, France and Morocco, the statement said.
A spokesman for the Interior Ministry declined to give any further information.