Queen calls on UK Parliament to defend Gibraltar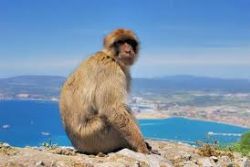 Queen Elizabeth II has issued a thinly veiled warning to Spain concerning any threats made to the sovereignty of Gibraltar.
Her Majesty was speaking at the year speech to mark the state opening of Parliament in the Palaces of Westminister yesterday, where the Monarch typically confirms the "to do" list for the coming Parliamentary session.
Amongst other issues, the Queen insisted that Britain will defend the right of Gibraltarians to determine their futures.
The UK's dispute with Spain over Gibraltar escalated last year with local fishing rows and "unlawful incursions" by Spanish police and naval boats into British Gibraltar territorial waters, British media reported.
"My government will ensure the security, good governance and development of the Overseas Territories, including Gibraltarians' right to determine their political futures," she said.