Spain's Banco Popular reviews profit target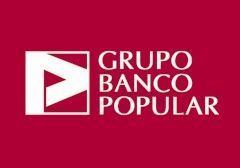 Spain's Banco Popular is reviewing its 2013 profit target as it struggles to rise from a prolonged recession and adapt to new rules on the capital cushion banks must hold against potential bad loans.
The bank said it may suffer a fresh hit on profits despite its cash position being sufficiently healthy to absorb any additional bad-debt provisions required by the stricter refinancing rules. It had previously said that net profit would reach €500 million this year.
"We are re-examining (the target) ... everything is re-examined as conditions evolve," Chairman Angel Ron told journalists on the sidelines of the bank's annual meeting with shareholders in Madrid.
A weakened banking sector is among the biggest problems facing Spain as it struggles to generate sufficient economic growth to halt the rise of its debt burden.
After being rescued by the ECB's pledge last year to do all that was required to see off Europe's debt crisis, Spanish bond yields are again edging up as worries grow over the prospect of years of economic hardship.
Spain's growth projections have been revised downwards and it now expects the economy to shrink 1.3% this year instead of 0.5%.
The Bank of Spain's new rules have raised concern that some Spanish lenders will have to add to the billions set aside against soured loans last year, leading to Spain requesting a €41 billion EU bailout for the weakest banks.
Popular would not say how big a profit hit it expects, but Reuters calculations show that it could need to raise about €660 million in provisions if it had to reclassify all its performing loans as "substandard".
Ron, who told shareholders it was not yet possible to anticipate when bad debts would peak, said the bank could mine existing provisions to comply with the new rules and cover any further shortfall with the income it produces.
The bank currently has about 3.1 billion euros of so-called generic provisions - backstop cash it is required to hold under Spanish law - and has made €19 billion in accumulated provisions set specifically against losses from the debt crisis.
Popular raised €2.5 billion in a rights issue last year to ward off state help. It posted a 2012 loss of almost €2.5 billion after taking €9.6 billion in provisions.