Alicante Creates Entrepreneurship and Self-Employed Training Program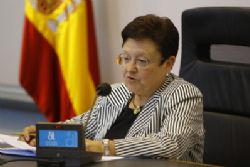 Alicante Provincial Council has created a training program to teach Entrepreneurship and Self-Employed skills in collaboration with the Federation of Associations of Young Entrepreneurs of the Province of Alicante, JOVEMPA.
Luisa Pastor, president of the council and JOVEMPA president Alejandro Soler Leguey signed an agreement on Wednesday, 12th May 2013 which aims to encourage the emergence of entrepreneurs and the creation of new businesses among young in the province of Alicante.
The course will be targeted to reach out to all areas across the province and comes with a €24,000 funding budget.
Alejandro Soler Leguey noted that there has been an increase in the number of young people who opt for self-employment as a way out of the crisis.
"Young people are increasingly clear that, given how hard it is to work for others and the civil service, if you want to get ahead, working on your own is practically one of the few outlets they have and in the last three years we observed in our entrepreneur centres located throughout the province, the number of visitors have doubled and there is a much higher awareness and concern about creating a company" he added.
Training sessions are scheduled to be given by businessmen and entrepreneurs integrated with JOVEMPA in their respective areas of the Alicante province, who are better placed, aware and experienced in each localised economy.
Sessions are due to commence from July, check the JOVEMPA website for details of sessions being held near you by clicking here ...