Police officer jailed after tow truck vendetta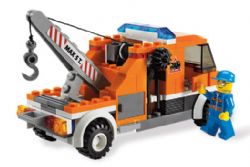 A police officer has been sentenced to 18 months in prison for slapping tow trucks with unjustified traffic violations in revenge for having his own car towed twice for illegal parking.
The Provincial Court of Barcelona found Francesc C., 40, guilty of the charges, although the fact that he had immediately confessed was taken into consideration. As such, his final sentence was reduced from the five years that the prosecution was requesting.
On October 25, 2010 and February 22, 2011 a municipal tow truck took C.'s private vehicle to the city pound after finding it parked on the sidewalk in front of his house. C. was forced to pay a considerable sum on both occasions to get his car back.
The officer decided to take his revenge by virtue of his own power to issue traffic violations. Between December 9, 2010 and February 23, 2011 he fined four tow trucks for allegedly jumping red lights, even though the vehicles had in fact been elsewhere at the time or not even out on the streets at all.
The court found that his actions were an attack against "public faith" and "society's trust." Because of his early confession, the tow truck drivers were not forced to testify in the case. C. will also have to pay a €450 fine and will be banned from working as a police officer for the next 18 months, although his conviction was further reduced by his "psychological alteration" at the time of the events, since he was going through a breakup with his girlfriend.