"No progress over Gibraltar" : Cameron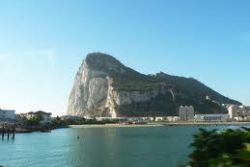 David Cameron has told Parliament how he has spoken personally to Spanish Prime Minister Mariano Rajoy about the on going situation between Spain and Gibraltar.
The PM went on to confirm how he met with his counterpart during the G20 summit in Russia, where he explained to Rajoy how Gibraltar would continue to remain under the British flag.
However, Cameron regretted that the two had been unable to reach an understanding following a state of heightened tensions over recent weeks.
"We haven't made any progress", he explained.
Read previous news articles concerning the recent conflict over Gibraltar by clicking the link > HERE <