Record numbers switch mobile operator in Spain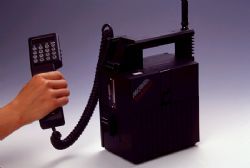 A record number of mobile phone users in Spain switched service providers in July, hitting big operators such as Telefonica as the recession spurred customers into looking for cheaper deals, according to new figures published on Monday.
Telefonica and Vodafone lost out to smaller competitors Orange, Yoigo and virtual operators, which rent and sell on network capacity from established operators.
In July, 638,948 clients switched operator, up almost 50% on the same month in 2012, helping Orange, Yoigo and virtual operators catch up with the bigger players, according to the industry regulator, the CMT.
Operators are slashing prices and offering bundled packages including mobile, fixed line, internet and television services to attract new clients at a time when consumer confidence is very low, with one in four of Spain's workforce unemployed and retail sales falling month-on-month for over 3 years.
Orange now has 22.8% of the mobile market, compared with 20.9% in July 2012, while Yoigo's market share increased to 6.6% from 5.8%. Virtual operators grew their market share to 11.1% in July from 7.8% a year before.
Telefonica's market share fell to 34.4% in July from 37.6% a year earlier, while Vodafone's slice of the market shrank to 25.2% from 27.9%.
"Strong competition between mobile operators boosted the figures for switching and new connections," the CMT said in a statement.
Despite attracting some new clients, Telefonica lost 119,014 connections overall, while Vodafone, the second-biggest operator, recorded a net loss of 68,512 lines. Virtual operators led gains, with a balance of 152,869 new customers.
The number of mobile lines in Spain rose by 169,856 in July, the 3rd consecutive month of increases following months of decline. However, the total number of connections, at 52.2 million, was 4.5% fewer than a year earlier.