Earthquakes halt Valencia gas project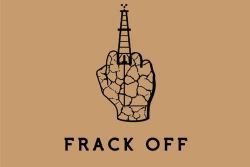 The Spanish government has halted the EU-backed Castor gas storage plant after more than 200 minor earthquakes were detected near the area off the eastern coast of Valencia.
The Castor offshore submarine gas storage facility, meant to cover 30% of Spain's daily gas consumption, was the first in Europe to issue so-called "project bonds" and is one of the country's biggest investments in its gas system.
The plant, developed by Spain's ACS and Dundee Energy of Canada, was at the phase of injecting the "cushion gas" necessary to provide the pressurization to extract remaining gas from a storage facility.
In a statement late on Thursday, Spain's industry ministry ordered that the injections be stopped and requested a detailed report from the country's National Geographic Institute on the seismic activity detected in the area.
"What is puzzling to us is that the mini earthquakes are taking place so long after gas injections have stopped," Emilio Carreno, director of the national geographic institute (IGN), told Reuters.
Carreno said IGN had detected 220 mini earthquakes in less than a month, the strongest registering 3.6 on the Richter scale on Sept. 24, more than a week after gas injections had stopped.
The plant stopped injecting gas on Sept. 16.
Carreno said the seismic activity was taking place in an area that was normally calm.
The facility, which takes gas from the national grid for storage and pumps it back into the grid when it is needed, is meant to store 1.3 billion cubic metres of gas.
Recommended Reading
• Further Earthquakes in Valencia
• Valencia : 49 Earthquakes in last 48 Hours