Embarrassing Gibraltar U-turn for Spain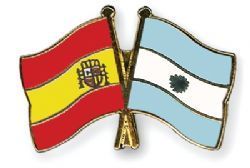 In an embarrassing u-turn, Spain has admitted to "a misunderstanding" after Argentina's denial that the two countries had formed any agreement in forcing Britain to negotiate the future of both the Falkland Islands and Gibraltar.
However, Spanish Foreign Minister Jose Manuel Garcia-Margallo went on to insist that "coincidences" in the sovereignty disputes between both Gibraltar and the Falkland Islands, and that "the solution to the conflicts must come through bilateral discussions or talks between Great Britain and Argentina and between Great Britain and Spain."
But "there has been some misunderstanding," Garcia-Margallo added, making it clear that the parallels do not mean that the parties support all measures taken by each government.
The Minister continued that "Spain, and I'm sure Argentina too, are willing to play all their cards on the international stage to continue defending their legitimate demands."
Recommended Reading
• Argentina and Spain v Britain, the Falklands and Gibraltar