Castellon Airport and Aerocas Accused of Nepotism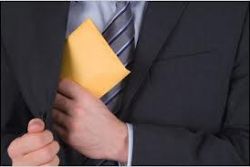 The Generalitat Valenciana has announced how all contracts of employment prepared by Aerocas for the construction and operation of Castellon airport were done so "after positions had been being duly advertised, and candidates considered on their merits".
Aerocas - 99% owned by the Generalitat Valenciana and 1% by the Province of Castellon - was Presided over until May of this year by Carlos Fabra, who is himself currently embroiled in a high-profile corruption scandal.
The statement was made by the regional Minister for the Economy, Max Buch, in answer to a question put to him by the Compromís party deputy, Monica Oltra.
Oltra had claimed how Patricia Llopis, daughter of senior PP officials, Carmen Pardo, and Rafael Llopis, had managed to secure a position as a senior Engineer at the airport for no other reason than having the appropriate family connections.
Recommended Reading
• Luis de Guindos slammed for nepotism
• Corvera and Castellon : I hope you are embarassed
• Gov't accused of being vague over Castellon airport salaries