UK Expat Benefit Fraudster Captured In Spain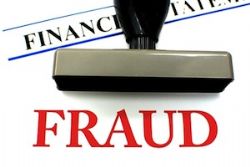 Spanish Police have arrested a UK Expat in the Costa del Sol who fled to Spain in 2008 after admitting embezzling almost £120,000 in fraudulent benefit claims.
Fugitive pensioner Norman Brennan, 70, from Merseyside was convicted in 2008 of SEVEN counts of benefits fraud at Liverpool Crown Court, but whilst magistrates debated his sentence, he was released on bail and subsequently fled to Mijas, Malaga in the south of Spain on the Costa del Sol.
An international arrest warrant was issued shortly after, however his whereabouts were unknown to the authorities at the time.
According to reports, Brennan's expat neighbours had reported him to various institutions in the UK including Merseyside Police and the Department for Works and Pensions.
At the time of his arrest, it was revealed he was in receipt of an 'old age' pension and even received letters from the Department of Works and Pensions in Spain.
Works and Pensions secretary, Iain Duncan Smith is reported to be "outraged" and has promised to investigate.
Annonymous hotline Crimestoppers said they were aware of Brennan's whereabouts and had passed all information to the relevant agencies.
Using his brother's identity, Brennan submitted several claims for housing and council tax benefit, in addition to job seekers allowance and pension credits. His Brother, Leslie, has lived in Germany for more than 30 years and is understood to have been unaware of his brother's actions.
Brennan is being transferred to Madrid where extradition proceedings will commence.
Recommended Reading
• Claiming Unemployment Benefit in Spain
• Benefits in Spain and 'La Ley de Dependencia'
• Claiming UK Winter Fuel Allowance in Spain
• Claiming UK Benefits in Spain