Storm batters southern Britain, disrupting flights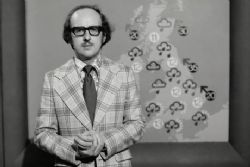 Extreme weather conditions in the UK has prompted a number of Airlines to cancel, postpone or delay flights to Spain this morning.
Strong storm winds and rain battered southern parts of England and Wales early on Monday, forcing flight cancellations, disrupting trains and closing roads and major bridges before the start of rush-hour.
Local media dubbed the storm "St. Jude", after the patron saint of lost causes who is traditionally celebrated on October 28, and made comparisons to 1987 when a storm killed 18 people in Britain and felled around 15 million trees.
London's Heathrow airport said around 20% of flights would be cancelled between 6:00 and 11:00 a.m. British time and told passengers to check with their airlines before travelling.
Easyjet's website has posted travel information, urging passengers to check their flights before arriving at the airport, however Ryanair have as yet to post any news on the matter.
Strong winds were forecast to continue hitting Britain's East, East Midlands, West Midlands, South East and South West and there was a risk that motorbikes and high-sided vehicles could be blown over, the agency added.
The strongest recorded winds hit England's Isle of Wight at 99 mph (160 kph) at 6:00 a.m, the Met office said.
"The thing that's unusual about this one is that most of our storms develop out over the Atlantic so that they've done all their strengthening and deepening by the time they reach us," Met Office spokeswoman Helen Chivers said.
"This one is developing as it crosses the UK, which is why it brings the potential for significant disruption ... and that doesn't happen very often."
PM David Cameron chaired a meeting between the Environment Agency, forecasters and government departments on Sunday to discuss contingency plans.
Storms and strong winds are also expected to hit parts of the Netherlands on Monday, the Dutch Meteorological Institute said.
Amsterdam's Schiphol airport, one of Europe's busiest, said the storm could lead to flight delays or cancellations, while the national railway said train services could be disrupted.
In Britain, winds peaked at more than 110 mph when the 1987 storm hit without warning, causing millions of pounds of damage and provoking criticism of Britain's national forecaster.
The Met Office said advances in forecasting technology had allowed it to predict Monday's storm well in advance, and that it had started discussions with local councils, emergency services and transport operators early last week.