Spanish Authorities and Royal Navy Collide Off Gibraltar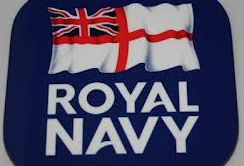 Tensions between Whitehall and Madrid look set to escalate further still following yet another skirmish in the disputed coastal waters off Gibraltar earlier this week.
The UK's Ministry of Defence has reported how a Spanish police boat "maneuvered in a dangerous and provocative manner" close to where Royal Navy ships were positioned within Gibraltar's territorial waters. The act resulted in a minor collision, with just superficial damage being recorded, however it has resulted in the UK launching a further formal complaint to Spain.
Relations between Spain and the UK concerning sovereignty of the British overseas territory have deteriorated over recent months, prompting a delegation from the EU to visit the rock to investigate claims of illegal incursions and activities filed by both parties.
Read previous news articles concerning the recent conflict over Gibraltar by clicking the link > HERE <