Pope Supports Spain's Abortion Reforms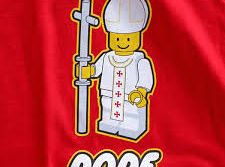 Spain's ruling Partido Popular Government has yet again been criticised for their inability to separate politics and religion.
The move follows a video message from Pope Francis, whereby the Vatican gave it's blessing in a Catholic Mass held in Madrid earlier this morning.
The Mass held in the capital's Plaza Colon, saw the Pope lend his support to the address given by Archbishop Antonio Rouca Varela, where he declared that the gift of life should be considered sacred, and not be tampered with.
The Catholic Church had been pressuring the Right-Wing Government to overturn the previous Abortion law, approved by the previous PSOE Socialist administration in 2010, and for PM Mariano Rajoy to fulfill his election promise to restrict access to abortion.
Although the proposed reforms were approved by Senate on Friday 20th, the changes need to be approved in Parliament before officially becoming law. However, give that the PP carry a majority, this is most likely to happen.
Recommended Reading
• Spain Gov't to Debate Abortion Reform Friday
• Spain Sees Topless Backlash to Friday's Abortion Reform