EC Investigates Spain's Football Tax Breaks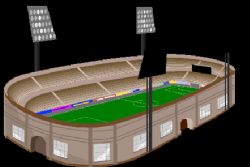 The European Commission is to investigate the possible tax privileges granted to Spanish football clubs.
The Commission has opened in-depth investigations to verify whether the public support measures offered to certain professional clubs are in line with EU state aid rules. It says that it was not notified of any of the reliefs, but is concerned that they provide significant advantages to the beneficiaries to the detriment of clubs which have to operate without such support.
The Commission will review the corporate taxation of Real Madrid, Barcelona, Athletic Club Bilbao, and Club Athletico Osasuna. These four are exempted from the general obligation for professional clubs to convert into specialized sports limited companies. They therefore enjoy a preferential corporate tax rate of 25%, rather than the 30% applicable to sports limited companies.
This tax break is financed through state resources, and is considered likely to affect competition and trade between EU member states. According to the Commission, it appears to involve state aid within the meaning of EU rules. This type of aid can be found compatible when it furthers a common objective without unduly distorting competition in the EU's internal market. The Commission alleges that Spain has yet to produce any evidence to this effect.
Joaquin Alumnia, the Commission Vice President in charge of competition policy, said: "Professional football clubs should finance their running costs and investments with sound financial management rather than at the expense of the taxpayer. Member States and public authorities must comply with EU rules on state aid in this sector as in all economic sectors."
Recommended Reading
• EU State Aid Probe "NOT Anti-Spain Campaign"
• Tax Burden on Spanish Clubs "Greater Than Rest of EU"
• Euro 2020 : Bilbao Could Host Spain
• EU Launches Investigation Into Spanish Football Finances