China Blocks Access to Spain's El Pais Website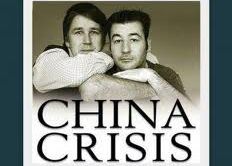 China has blocked the EL PAÍS website to prevent its citizens from reading a special report published Wednesday revealing that the families of the country's top leaders, including the president and members of the National People's Congress, are making use of offshore companies in the British Virgin Islands (BVI) – a tax haven in the Caribbean.
Beijing has also blocked the webpages of Le Monde, The Guardian, Süddeutsche Zeitung and other media outlets, all of which have participated in the two-year investigation that has been undertaken by the International Consortium of Investigative Journalists (ICIJ).
The blockage contradicts the new policy of transparency being promoted by China's new president, Xi Jinping, who has also announced hardline measures against corruption by Chinese officials.
EL PAÍS was given access to voluminous records and other documents obtained by the ICIJ, which reveal that at least 13 relatives of top Chinese officials – including Xi and former prime ministers Wen Jiabao and Li Peng – as well as 15 top business leaders, have been using the BVI and other tax havens around the world to hide their wealth.
This isn't the first time that the Chinese government has blocked media webpages. In the past, it has restricted access to The New York Times and Bloomberg, when both the newspaper and the wire service reported about the hidden wealth of its top officials, including the son-in-law of the current president and the son of a former prime minister. Both these revelations are supported by the documents obtained by this newspaper.
EL PAÍS unsuccessfully requested a reaction from the Chinese authorities, but officials refused to comment on the investigation.
The ICIJ plans to make public midnight Thursday (CET) 37,000 names of people from China, Taiwan and Hong Kong who appear in the documents or reportedly have accounts in tax havens. The papers were leaked by two companies operating in the BVI.
Recommended Reading
* Spain Racist TV Show Angers Chinese Embassy
* Spain Fears China Crisis Over Tibet Court Case
* Spain Issues Arrest Warrant For Chinese Leaders