Banco Popular Profits for 2013 Beat Forecasts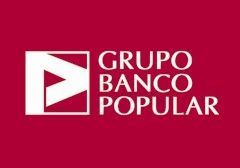 Spain's Banco Popular on Friday reported a 2013 net profit of €325 Mln, beating analysts forecasts as it recovered from steep losses in 2012.
Like Spanish peers, Popular was helped in 2013 by lower provisions against soured property loans. These pushed it to post a €2.46 Bln loss the previous year.
Analysts had expected Popular to post a 2013 net profit of €261 Mln, according to a Reuters poll.
Popular's net interest income - its earnings from loans, net of funding costs - fell 10% to €2.4 Bln, broadly in line with forecasts.
Previously...
* Banco Popular Reports Fall In Profits