Another Setback for Spain's Paramount Murcia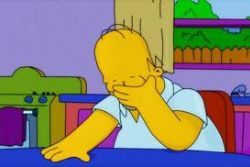 Construction work for Phase I of the Paramount Pictures theme park will not begin in February.
According to comments made by the Head of Planning at the Ayuntamiento of Alhama de Murcia, Angel Canovas, the work is looking more likely to commence around the Summer months of 2014.
The Promotor and Developer of the Paramount Picture theme park project, Proyectos Emblemáticos Murcianos SA (Premursa), are reportedly still in negotiations with the owners of two privately held parcels of land, which are required for the construction of the park's adjoining Lifestyle centre.
Until negotiations can be brought to a satisfactory conclusion, nothing can be taken for granted and the work can not begin as required.
Further to this, the required Environmental Impact Assessment has not been submitted for formal approval. Although it is understood that this document has been completed, final planning permission can not be granted until this has been done.
Is that the sound of yet another deadline sliding away we can hear...?
Further Reading
* A Leap Forward For Paramount Murcia
* Paramount Murcia WILL Be Open by Summer 2015
* Warning : Politician Talks Sense Over Paramount