Spain Accused of Shooting Illegal Immigrants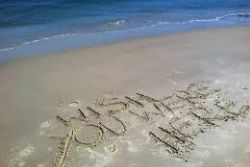 Following a recent surge in immigrants trying to enter Spain and it's enclaves illegally, security forces have been accused of firing rubber bullets in an attempt to prevent refugees from entering the country.
On Friday authorities denied that this had been instrumental in the deaths of 9 immigrants who drowned attempting to swim around the border between Morocco and Ceuta.
A number of Human Rights associations joined the Spanish media in accusing border guards of firing into the sea where the Africans were swimming.
The Spanish Government's representative in the North African enclave of Ceuta, Francisco Antonio Gonzalez, told a Radio station how the bullets were only fired into the air as a warning measure.
There were also claims of numerous immigrants being injured by rubber bullets as they tried to storm border fences on land.
Later last week the Spanish government delegation again confirmed that shots had been fired, but again "into the air" and not specifically targetted at individuals.
Spain has been pressurising Morocco for some time to do more to to stem the flood of illegal immigrants attempting to pass through the EU's only land border with Africa.
A UN refugee watchdog spokesperson, Maria Jesus Vega, expressed "dismay and great sadness" at the deaths.
"It worries us that people who need international protection and are risking their lives to get to safe countries, are losing them trying to enter the countries of the EU."
Deputy PM Soraya Saenz de Santamaria said: "We regret these deaths and above all the tragedy that caused them."
Following demands from Spain's main opposition parties, Ministry of the Interior, Jorge Fernandez Diaz, has been called to explain the deaths before Parliament next week.
The issue has drawn widespread criticism in the international community, where Spain has recently brought cases against China to court over alleged breaches of Human Rights.
Further Reading
* Nine Migrants Drown Swimming to Spain
* Spain : Why Not Get Your Own House in Order First ?