Basque militants ETA have put some arms beyond use say monitors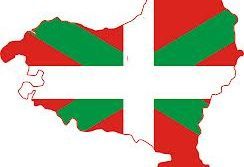 Armed Basque separatist group ETA has put some of its arsenal of guns and explosives beyond use, an international group monitoring the militants' ceasefire said on Friday, but it was unclear how much of its weapons stockpile had been scrapped.
The move by the Basque group mirrors the decommissioning process in Northern Ireland, where nationalist and pro-British paramilitaries disposed of their weapons in front of independent witnesses as part of a peace deal ending decades of violence.
"We have verified that ETA has put out of operative use a certain amount of arms and explosives," the head of the international commission, Ram Manikkalingam told a news conference in the Basque region's main city of Bilbao.
"We believe this is a credible and significant step," said Manikkalingam, who did not take questions after making a short statement.
The commission showed journalists a three-page inventory of the weapons handed over, which included two rifles, two revolvers, 300 rounds of ammunition, two hand-grenades, 16 kg of chemicals for making explosives, a detonator cable and timers.
ETA announced a unilateral ceasefire two years ago, suspending four decades of attacks in which more than 800 people died. The group has been severely weakened by hundreds of arrests and flagging support in the northwestern Basque region.
In 2012, ETA said it wanted talks with the Spanish and French governments to negotiate a definitive end to military operations and a handover of its arms.
But Spain's then newly-elected conservative government, led by the Partido Popular (PP) Mariano Rajoy, rejected the offer and demanded ETA dissolve itself without conditions.
Interior Minister Jorge Fernandez Diaz welcomed the handing in of arms as positive, but said that if the group really wanted to disarm they could just give police the location of their arsenal, without needing international monitors.
"The only thing Spanish society wants is the definitive dissolution of ETA, without conditions and concessions. And that's what the state is working towards," said Fernandez Diaz.
ETA, formed in 1959 during the dictatorship of Francisco Franco to fight for Basque self-determination, said in 2011 it would work with international monitors led by Manikkalingam, a former advisor to the Sri Lankan government on negotiations with the now defunct Tamil Tiger separatist group.
Other commission members have worked on peace processes in South Africa, the former Yugoslavia and Northern Ireland.