EU removes Spain from list of countries with excessive imbalances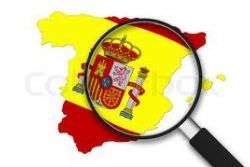 The European Commission on Wednesday removed Spain from its list of countries with excessive macroeconomic imbalances, saying the Iberian nation had made significant progress in addressing its economic challenges.
The EU's executive arm said Spain's imbalances would continue to abate over time, but warned that "risks are still present" and that Madrid requires specific monitoring and must take "decisive policy action."
The EC, which a year ago found Spain's imbalances to be excessive, also specified in the report that the country must address its "social issues."
The document was drawn up by the office of Olli Rehn, European Commission Vice President responsible for Economic and Monetary Affairs and the Euro.
"Spain is experiencing macroeconomic imbalances which require specific monitoring and decisive policy action. In several dimensions, the adjustment of the imbalances identified last year as excessive has clearly advanced and the return to positive growth has reduced risks," the report says.
"Yet, the magnitude and inter-related nature of the imbalances, in particular high domestic and external debt levels, mean that risks are still present," the document adds.
More specifically, "the very high stock of private and public debt, both domestic and external, continues to pose risks for growth and financial stability," and "unemployment remains at alarming levels."
Spain will have to continue to reorient its productive system toward exporting sectors and the recovery of international competitiveness to "reduce the very large stock of external liabilities and the burden that it causes in terms of negative flow of incomes toward the rest of the world."
The adjustment of private-sector balance sheets is advancing, but "high unemployment and falling incomes have limited the pace of deleveraging of households."
By contrast, non-financial corporations have reduced debt at a somewhat more sustained pace, the document adds.
"Finally, significant revenue shortfalls, higher social expenditure and costs of bank recapitalization have led to a substantial pressure on government deficits and a steep rise in government debt to high levels," the EC found.
"The 2013 fiscal deficit target might have been missed, although the improving macroeconomic prospects should allow Spain to meet the 2014 headline target," according to the report.
The effects of the global recession were aggravated in Spain by the collapse of a long construction and property boom that had made the country's economy the envy of most of Madrid's European partners.
Recommended Reading :
* Spain's Current Account Stood at 21 Bln End-2013.