Spain prosecutes 121 air traffic controllers over 2010 strike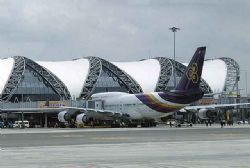 The wildcat strike by Spanish air traffic controllers that caused chaos at the country's airports over a holiday weekend in December 2010 after the closure of national airspace was neither "legitimate" nor a protected right, a Madrid magistrate has ruled.
Judge Francisco Javier Teijeiro identified evidence of a possible crime of sedition, punishable by up to six years in prison, in the actions of 113 controllers and 8 members of the board of the Controllers' Labor Union (USCA) who incited their colleagues to abandon their posts. He also saw signs of alleged counts of abandonment of public duties and falsifying evidence.
The ruling, which represents the prior step before a trial, runs against those made by 21 other courts on similar cases and is based on the fact that the decision to close down national airspace on December 3 and 4, 2010 "was not what caused the inaction of the controllers, as they insist on saying […] but rather the contrary: the abandonment of posts of work, carried out in a concerted, conscious and deliberate manner, was what triggered the adoption of the said measure."
The walkout had its origins in a decree passed by the Cabinet of the previous PSOE government of PM José Luis Rodríguez on December 3, 2010 that significantly increased controllers' working hours at the same time as it lowered their salaries by a claimed 30%.
But the judge said the controllers' "legitimate demands" did not justify the methods and the forms of the protest, which consisted of a sudden avalanche of staff calling in sick as a result of alleged "anxiety and psychological pressure" that, he said, never had credence.
Further Reading :
* Top court supports passengers suing over Spain's ATC strike