Top court supports passengers suing over Spain's 2011 ATC strike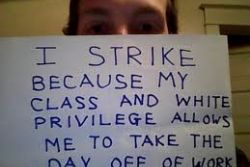 Spain's Constitutional Court has given its support to hundreds of citizens who were affected by the government's decision to shut down Spanish airspace on December 3 and 4, 2010 due to a wildcat strike by air traffic controllers that grounded almost 4,510 flights during a long weekend.
The then-Socialist government of José Luis Rodríguez Zapatero declared a state of emergency and placed control of the skies in the hands of the military. Charges of sedition were leveled at dozens of controllers.
A joint lawsuit by 5,000 passengers was lodged in 2011, demanding a 60-million-euro deposit to cover compensation from controllers for abandoning their posts over the holiday weekend in protest over working conditions. The High Court rejected the suit on the basis that each plaintiff must file separately.
The decision by the Constitutional Court obliges the High Court to reevaluate the case and either provide detailed reasons for its initial findings or admit the collective lawsuit.
2011 Air Strike Timeline
* 1 Year on - AENA President Apologises for Airspace Closure
* Court Case Against Air Traffic Control Strike Continues
* Court Rules AENA Not Liable for Damages Following ATC Strike