Judge Calls Spain Rail Chiefs to Testify in Galicia Crash Investigation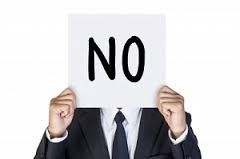 The judge investigating last July's fatal high-speed train crash, responsible for the deaths of 79 people, has recalled 22 rail network employees to testify as official suspects.
Judge Luis Alaez released a statement earlier on Friday, confirming that people who held positions of responsibility within the rail administrator Adif - including the company's three latest presidents - should answer questions relating to possible crimes against public safety.
Back in September of last year the Judge named the officials as suspects but a higher court overturned his decision and ordered him to gather more evidence.
The employees in question were responsible for safety on the stretch of track near Santiago de Compostela, Galicia, where the crash occurred.
The train driver has admitted going too fast when the July 24 crash occurred and has been provisionally charged with multiple counts of negligent homicide.
Recommended Reading :
* Rail crash Judge slams ADIF for playing with peoples lives