Orange Spain tests 2.5 Gbps E-band technology in Valencia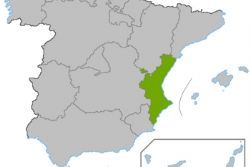 Orange Spain has begun testing microwave technology in the city of Valencia that has the potential to increase bandwidth to 2.5 Gbps, reports El Economista. The operator is trialling the E-band microwave product of its technology provider Huawei with a view to ensuring that its network can respond to the expected growth in mobile data traffic over the coming years.
Huawei's E-band 71-86 GHz microwave frequency bands meet this growing need by incorporating abundant and flexible spectrum resources. According to Eduardo Dato, Orange Spain's network director, "the increased transmission capacity will result in a better experience for mobile phone customers, giving them a higher bandwidth for their communications and increased data speeds." If the trial is successful Orange Spain intends to begin deploying the technology in its base stations on an immediate basis.
The E-band trial in Valencia follows the LTE-Advanced (LTE-A) tests carried out by Orange in same city earlier this year in which the operator used Huawei's SingleRAN technology to achieve download speeds of around 222 Mbps.
Recommended Reading :
* Orange Spain to sell all smartphones unlocked