Repsol Gets Environmental Approval for Canary Islands Exploration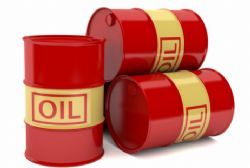 Spain's Environment Ministry said it foresees no significant adverse impact from Repsol's proposed exploration for oil and gas off the coast of the Canary Islands.
Thursday's favorable environmental impact statement, which mandates the inclusion of measures to limit the impact of light and noise pollution, was one of the final steps needed before exploration could begin.
The approval "shows that Repsol does things rigorously in relation to environmental protection. We hope this project will help Spain reduce its dependency on imported oil," said Kristian Rix, a Repsol spokesman.
Spain imports nearly all the oil it consumes. Seismic studies conducted in the early 2000s suggested that there could be substantial amounts of oil off the coast of the Canary Islands. Spain granted Repsol the right to explore for oil, but the regional government and some local governments in the Canary Islands objected. The exploration program got tangled up in the courts, resulting in its eventual suspension.
In early 2012, Spain's Industry Ministry gave its initial approval for the long-dormant permit, opening a path for the government to produce the environmental impact report.
The environmental impact statement won't be the final word on the exploration. Though the Industry Ministry is expected to give final approval for the exploration permit, courts may once again intervene.
After a lengthy legal battle, Spain's Supreme Court is expected to determine in June whether the exploration permit is valid. Mr. Rix, the Repsol spokesman, said the company is ready to begin exploring for oil this year if the court agrees it is valid.
Recommended Reading :
* Report confirms Valencia earthquakes caused by Gas rig
* Repsol angers Canary Islanders in quest for oil