Immigrants moved to mainland Spain after Melilla break-in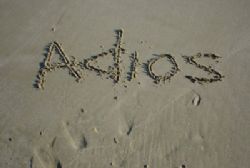 More than 150 migrants have been moved to mainland Spain from Melilla after hundreds broke into the overcrowded North African enclave, in what the Spanish authorities said was an organised operation.
The government says work on a new high-security fence will be sped up. It has renewed calls on the EU to do more to address what it says is a security threat to European borders, not just Spain's.
More than 1,000 stormed fences into the enclave and about 400 had managed to breach the border, the Spanish city's mayor Juan Jose Imbroda said in a radio interview.
Immigrants from all over Africa regularly attempt to cross the fences at Melilla and a second Spanish enclave along the coast, Ceuta. Both are surrounded by Moroccan territory and the Mediterranean sea.
Recommended Reading :
* Morocco asks Spain to pay towards spot deportations of MIgrants