Spain to sell 49% of state-run airports authority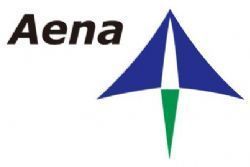 Spain plans to sell 49% of the state-owned airport operator AENA Aeropuertos SA after completing a cost-cutting program.
The government expects to sell 21% of the company to a group of core investors before placing 28% of the company in a public share sale in November, Public Works Ministers Ana Pastor said at a press conference in Madrid today.
Spain is restarting the privatization of airports including Madrid's Barajas and Barcelona's El Prat as investors turn to equity markets after the yields available in the bond market fell to their lowest level since the euro was created. The government has had approval to sell a stake in AENA since 2010.
"AENA Aeropuertos has carried out a deep restructuring process between 2011 and 2014," Pastor told reporters following the cabinet's weekly meeting. "The private investors will strengthen the company's management."
Spain will approve a new legal framework for the airport industry, including a method for setting landing fees, Pastor said. The government will select the long-term investors in September.
The government plans to file the prospectus for Aena's share sale in October.
AENA, which reported a net income of 597 mln in 2013, may be worth about 16 bln, Chairman Jose Manuel Vargas told El Pais on June 6. The company's debt-to-earnings before interest, tax, depreciation and amortizations, a leverage ratio, fell to 7.1 times at the end of 2013 from 13.8 times in 2008, according to a presentation on the government's website.
Recommended Reading :
* Spain's AENA on/off privatisation candidate posts 2013 profit
* Spain's state run airports operator struggles for buyer