Rubalcaba to quit politics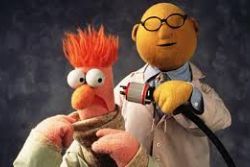 The outgoing leader of Spain's Socialist opposition, Alfredo Perez Rubalcaba, said on Thursday he would leave politics altogether and would give up his seat in parliament in September to return to teaching.
Spain's main opposition has been struggling to win back support after recession-weary voters turned to the conservative Partido Popular in the midst of an economic crisis in 2011 following 2 consecutive terms for the Socialists.
Rubalcaba, a former chemistry teacher, announced he would step down as party leader shortly after the Socialists' lost nine of their 23 seats in the European Parliamentary elections last month.
"In September, I'll leave my seat in Parliament and return to my university. It's been 21 years, which is a long time," he said on Thursday during a brief statementbefore journalists in the country's lower house.
The Socialists will choose new leaders at an extraordinary meeting in July. The party has said it will hold its first open primary vote this year, before general elections that are due before early 2016, in an effort to show more transparency and win back voters.
Left-wing parties, the Open Left and upstart rival Podemos, grabbed 17% of the vote during the European elections at the expense of both the Socialists and the PP.
The two parties, which have dominated Spanish politics since the country returned to democracy in the 1970s, took less than 50% of the vote between them.
Recommended Reading :
* Spain's PSOE leaader to quit after party's worst ever election
* Spain's PSOE party to elect new leader in November