Castellon Airport Seeks Web Designer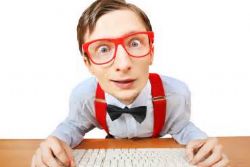 SNC-Lavalin, the new operators of Castellon Airport - are advertising the vacancy for a web designer on the Infojobs recruitment portal.
This follows new last week that the Canadian company had advertised just 4 vacancies at the yet to open airport.
The role is aimed towards jobseekers with an Engineering bias, and with over 10 years experience working within the aviation sector. Additionally, the successful applicant is required to hold a degree in Business Administration and/or Aeronautical Engineering, with fluent Spanish and English and a knowledge of French. The salary has not been advised at this stage.
The advertisement goes on to describe the function of the role to be to work alongside the President, the Board of Directors and the Business Development Team, and to work towards the common goal of bringing the airport into operation as quickly and seamlessly as possible.
This latest vacancy takes the total number of new positions to be created at the airport to just 5, meaning that Castellon Airport must have already been employing an almost-full team of employees, despite not being operational for more than 3 years.
Recommended Reading :
* New operator of Castellon Airport to create just 4 jobs
* Gov't accused of being vague over Castellon Airport Salaries