New operator of Castellon Airport to create just 4 new jobs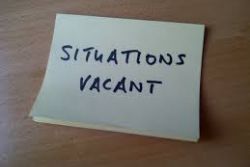 SNC Lavalin, the company recently appointed to operate and manage Castellon Airport has entered into the process of recruitment for employees to work at the previously dormant facility.
On the "work for us" section of the company's website, the company lists just four current vacancies at Castellon Airport : a Maintenance & Operations Engineer; Business Development manager; Admin assistant and a Maintenance technician.
The facility itself will be managed directly from the Canadian company's European Offices, based in Paris.
A number of advertised vacancies note that applicant must hold a relevant University Degree; a minimum of 5 year's experience in a post similar to that they are applying for, a high level of spoken English and a 'good knowledge' of French.
Recommended Reading :
* Castellon Airport costs Valencia EU46,300 per day
* Corvera and Castellon : I hope you are embarrassed