Galica train crash vicitims still awaiting answer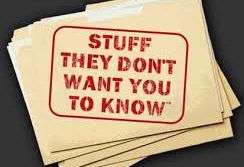 Survivors and the family of those who died in the Santiago de Composetela train crash of 24th July 2013 have accused the Spanish Government of lying about the causes of the accident, and failing to adequately investigate the incident.
More than 80 passengers lost their lives in the crash, with dozens more seriously injured when the train derailed as it approached a train station outside the Galician city at 180 Km/h – more than double the recommended speed.
More than 12 months on from the accident, and the victims are still waiting for answers from the Judges investigating the incident, and allege that Executives of Spain's state-run railways have refused to cooperate with the courts.
For their part, the Spanish Government denies the claims saying it has cooperated fully with the judicial investigation and that they, ADIF and RENFE railway bodies have provided all documentary evidence they have been asked for.
Despite being widely blamed for failing to uphold adequate standards of safety on the stretch of track concerned, no railway executive has been formally charged with any offence to date.
Recommended Reading :
* Spain train driver apologizes on anniversary of crash
* Victims and families of Santiago crash snub Gov't award
* Judge calls Spain rail chiefs to testify in Galicia crash