Volotea Airlines plans to establish 5 bases in Spain by 2016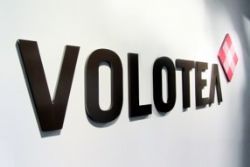 Volotea, the Barcelona based Spanish low-cost carrier created in 2011 by the founders of Vueling, Carlos Muñoz & Lázaro Ros, is planning to open their first Spanish hub in 2015.
Sources suggest that the likely location will be in the north of Spain, either in Bilbao, Santander, Vigo or Asturias, with further plans to establish another 4 centers of operation to cover the Spanish market shortly after.
Despite being run from Barcelona, Volotea's aircraft currently overnight at their bases in Palmero; Venice, Bordeaux and Nantes - with Strasbourg expected to be announced as a new base in coming weeks.
Muñoz also recently confirmed that the Airline intends to go public by 2016, and plans to increase their number of employees by 25% to 600.
Predictions are that Volotea will carry 1.8 Million passengers by the end of 2014 - of which 233,000 domestic - expected to increase to 2.5 Million passengers and 351,000 domestic by the end of next year.
The Airline currently serves a total of 64 Airports in total, and flies to 38 destinations from 12 Airports in Spain : Alicante; Asturias; Bilbao; Fuerteventura; Gran Canaria; Ibiza; Mallorca; Malaga; Santander; Tenerife (Sur); Valencia and Zaragoza.
Company CEO Muñoz has long been an advocate of slow and steady growth, and not expanding to new destinations until there is a certainty of demand.
Recommended Reading :
* Volotea no plans to fly to Corvera