Spain's Abertis to list telecoms business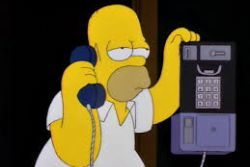 Cash-rich Spanish toll roads operator Abertis plans to spin off and list its telecoms business and increase returns to shareholders, it said on Thursday, paving the way for its own international expansion.
Abertis declined to say what percentage of the telecoms business - comprising radio, TV and telephone broadcasting towers - would be listed, but the group's chief executive expects the exercise to maximise the unit's valuation.
Analysts have estimated its value at about EU3 Bln.
"We want to demonstrate to the market that this business is worth more than the market thought by going through the initial public offering (IPO)," Chief Executive Francisco Reynes told Reuters, adding that he expects the operation to take place in the first half of next year.
The listing is part of a three-year strategic plan Abertis announced via the Spanish stock exchange before presenting it to shareholders in London. The news lifted its shares by as much as 3.0% to a 6-week high before they retreated to trade 0.7% lower at EU15.65, against the wider market's 2.0% fall.
"The strategic plan looks really attractive and we think the market reaction will be positive over the coming days. We expect upside in market consensus estimates for the next three years," Deutsche Bank analyst Jose-Francisco Ruiz Solera said.
The flotation of the telcoms business would allow Abertis to expand its toll roads business in countries including Chile and France, improve its balance sheet and return cash to shareholders, the company said in a statement.
DIVIDEND BOOST
Barcelona-based Abertis said it would improve returns to shareholders by increasing its ordinary dividend by 5% a year until 2017 and buying back up to 5% of its share capital. The dividend increase alone would allow the return of more than EU2 Bln to investors over the next 3 years, it said.
"We welcome clarity on dividends as well as the discipline on capital that the telecoms IPO would bring," UBS analysts wrote in a note.
Abertis also said it would look to make cost savings of up to EU450 Mln from 2015 to 2017, mostly from businesses in Spain, France and Brazil, without providing further detail.
The company said the savings would allow it to increase earnings before interest, tax, depreciation and amortisation (EBITDA) by an average of 8% a year at stable exchange rates, reaching EU4 Bln in 2017.
Abertis said that its nine-month EBITDA was EU2.4 Bln, up 11% on the same period last year and in line with forecasts in a Reuters poll.
The company's toll roads operation is benefiting from increased traffic volumes as the country emerges from recession, it said. Traffic was up 1.6% in the first 9 months of the year, the last 3 months of which saw the highest quarterly volume since the onset of the economic crisis in 2007.
"(Spanish) traffic has clearly broken the trend of decline," CEO Reynes told Reuters, adding that his assessment is confirmed by October's data.
Recommended Reading :
* Spain proposes EU23 Bln rescue of failed motorways
* Spain gets more time to keep motorway debt off books