Spain's consumer prices fall by 0.1% in Oct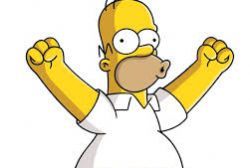 Spain's prices fell by 0.1% in October compared with the same month in 2013, according to Consumer Price Index (CPI) advance data published on Thursday by the National Institute of Statistics (INE).
The INE said the figure was higher than that of September wherein prices fell by 0.2% year-on-year. The increase was the result of higher prices of food and non-alcoholic drinks, the INE explained.
Spanish prices have been falling for four consecutive months in annual terms, they fell by 0.3% in July, by 0.5% in August and by 0.2% in September.
However, prices in the country increased by 0.5% on a month-to-month basis.
The INE will confirm this data on Nov. 13 when it will give more information about the evolution of prices.
Recommended Reading :
* Spain's average Electric bill up 19% since January
* Lidl Spain defends underpricing wine
* Spain sees cost of Petrol and Diesel fall