Lidl Spain Defends Underpricing WIne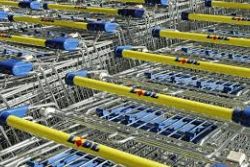 The discount retailer was embroiled in controversy this week as it emerged that leading Spanish wine maker Bodegas Marqués de Cáceres had reported it to market competition authorities for selling the producer's wine brands at below cost price.
A Marqués de Cáceres spokesperson told the drinks business that the underpricing is being carried out "against its will and contrary to the explicit requirements conveyed to the supermarket chain."
And the supermarket has today hit back, saying that the pricing was part of a promotional campaign and that being reported to market authorities "rarely ends up in disciplinary proceedings."
"Lidl's strategic objective is to be the leading supermarket chain in prices," a representative told the drinks business.
"In order to reach that position, promotional campaigns are continuously scheduled throughout the year. In this context, Lidl receives many requirements forwarded by various competent authorities in order to ensure that promotions comply with current regulations.
They continued, "These requirements rarely end up in disciplinary proceedings. In fact, when it does happen, it does not mean that Lidl has actually violated the law, but that because the administration did not accept the allegations made or not has been possible to provide the requested documentation on time."
Under Spanish law, the selling of products at below cost price is illegal, barring perishable goods that are going out-of-date.
Bodegas Marqués de Cáceres, which distributes to over 120 countries, told db that Lidl's decision "questions the professionalism and integrity of the Marqués de Cáceres distribution circuits in Spain, and that of the rest of the retail chains operating under criteria of maximum competitiveness and in defence of the consumer's legitimate interests."
At time of publication, Lidl has not been formally reprimanded by Spanish competition authorities.
Recommended Reading :
* Lidl Spain sees 2013 turnover up 4%
* Lidl to invest further EU180 Mln in Spain